WE PROVIDE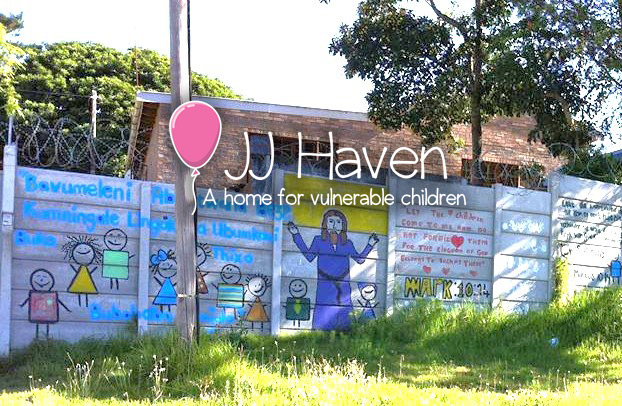 Jehovah Jireh Haven (JJH) is a place of safety for vulnerable South African children in Alexandria, Eastern Cape. It was established by Molly and Neels Bam. They have given their lives, love and care to hundreds of orphaned, abandoned, abused, disabled and HIV/AIDS infected children since they first child was left at their door in 1992. They are honoring Jesus words in Mathew 25:40, "whatever you did for one of the least of these brothers and sisters you did for Me". Visit JJH Website
WE SUPPORT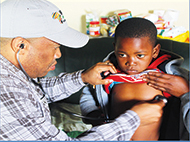 VSA partners with Mobile Medical Missions Team (MMM) in recruiting medical professionals from around the world. MMM makes multiple two to three week trips yearly providing much needed medical assessment at the orphanages. They also visit rural villages in the Xhosa tribal area, the Transkei, where the neglected population is in desperate need of medical attention.
WE UPLIFT
Like Molly and Neels, Mama Gladys Panda had never considered running an orphanage, until her sister died of AIDS and Gladys took in her niece. Shortly after, people in her impoverished neighborhood began leaving children at her door. She established DOH in 1999 and by 2003 she had eleven children in her cramped two bedroom home.  Mama Gladys has since expanded into a larger facility in Port Elizabeth and significantly grown the number of children she cares for. Her initial vision of providing a safe Christian based home environment for her niece has positively affected hundreds of orphaned children over the past 20 years.
WE SERVE

VSA funds several Soup Clubs that are strategically located close to schools and provide children with at least a minimum level of nutrition on a daily basis.
WE ENCOURAGE
Alexandria Christian Academy provides Bible-based education, from Grade RRR to Grade 12. We believe that each child has been individually gifted and equipped to accomplish their unique destiny. It is therefore our intention to provide end to end education solutions that will meet the needs of each student in line with their specific strengths. Visit Alexandria Christian School.
WE BUILD
Building Teams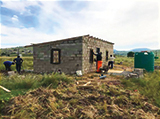 VSA brings building teams to South Africa every year. We have place for you to utilize your skills to build and remodel. You can make an impact in the communities and form life-time friendships with the people you will serve and serve with.