Brad Rauch, Chairman. Brad has been involved with HuntSA ministries for over 10 years, a hunting expedition company whose mission also provides food and benefits to South African children in need. He has participated in connecting Americans with opportunities to help with the needs of the children in South Africa, in local orphanages like Jehovah Jireh and the Transkei rural region of the country. Brad spent 35 years in Christian Radio in programming, marketing and management. It was through an interview with Rufus Luttig, founder of HuntSA, that he developed a connection to this cause. Now, he is a full-time missionary through Mission Builders International and Village South Africa, with a call to empower South Africans to become disciples for Christ. He and his wife Joyce have three married children and nine grandchildren.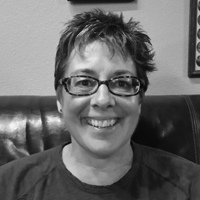 Becky Voigt, Secretary – and her husband, Owen, reside in Montana. They have had the privilege of taking teams of people to South Africa for the last six years. Becky says, "South Africa has worked its way into our hearts. It is a part of who we are and what makes us tick. Sharing that experience with other people brings us great joy."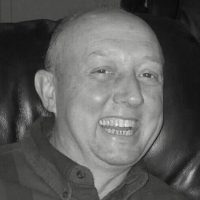 Jeff Cook, Vice Chairman. Jeff discovered his passion for South Africa and for international mission work in 2011 while serving on a mission team that put on a Bible Camp for some of the Door of Hope and Jehovah Jireh Haven children served by Village South Africa. Through his many times back to South Africa since, he has developed a heart not only for the needs of the kids in South Africa, but also for the missionaries who work there. Since 2011, he has hosted over 20 people in his home who have come to Kansas City from South Africa for a visit and in need of a place to stay. Jeff believes that it is the missionaries on the ground who sometimes are forgotten and he has taken a special interest in them, and in making sure anyone traveling to the Kansas City area from South Africa has a place to stay. He has also been very involved over the years in fundraising for HuntSA, Village South Africa and other non-profit organizations benefiting the children of South Africa. He has been employed at DST Systems since 1987 and is currently their Director of Regulatory Compliance. Jeff and his wife Kim reside in Shawnee KS. Kim has also served on several trips to South Africa as well.
Andy Brown, Treasurer. Through various business ventures, Andy has had the opportunity to travel extensively on an international basis and see much of the world. He has served on numerous boards including The Kansas City International Trade Center, The Kansas City Blazers USAA Swimming Team and was an initial board member and South African liaison for Oceans of Mercy (a charity that served the needs of South African children infected and affected by the AIDS epidemic). He is married to Debra, has two sons, a stepson and seven grandchildren. Of note, one of his sons Jesse is currently serving in South Africa with Living Hope in Cape Town. He has been blessed with a great family, good health and good friends.
Rufus Luttig, Board Member. A native South African, Rufus is a rancher, missionary and founder/operator of HuntSA Ministries. In 1994, God spoke to the heart of an ordinary rancher and gave him his passion for the Xhosa people of South Africa. He was raised with Xhosa children and when he dedicated his life to God, he realized he could no longer turn a blind eye on the plight of his nation. Today, because of Rufus faithfully presenting the needs, over 2,000 kids are receiving good nutrition allowing them to do better in school while being taught God's Word at soup clubs and orphan care centers. Rufus supports himself as a professional hunter and through ministry support as the point man in South Africa for "Village South Africa". He has excellent hunting opportunities and uses this profession to attract sportsman from around the world so they can see the needs of South Africa and truly have a life-changing experience. This includes having hunters and travelers visiting hospitals, schools and the missionaries that work there full-time. Rufus visits the U.S. annually and has been the bridge to bringing the stories and needs of his countrymen and countrywomen with him.