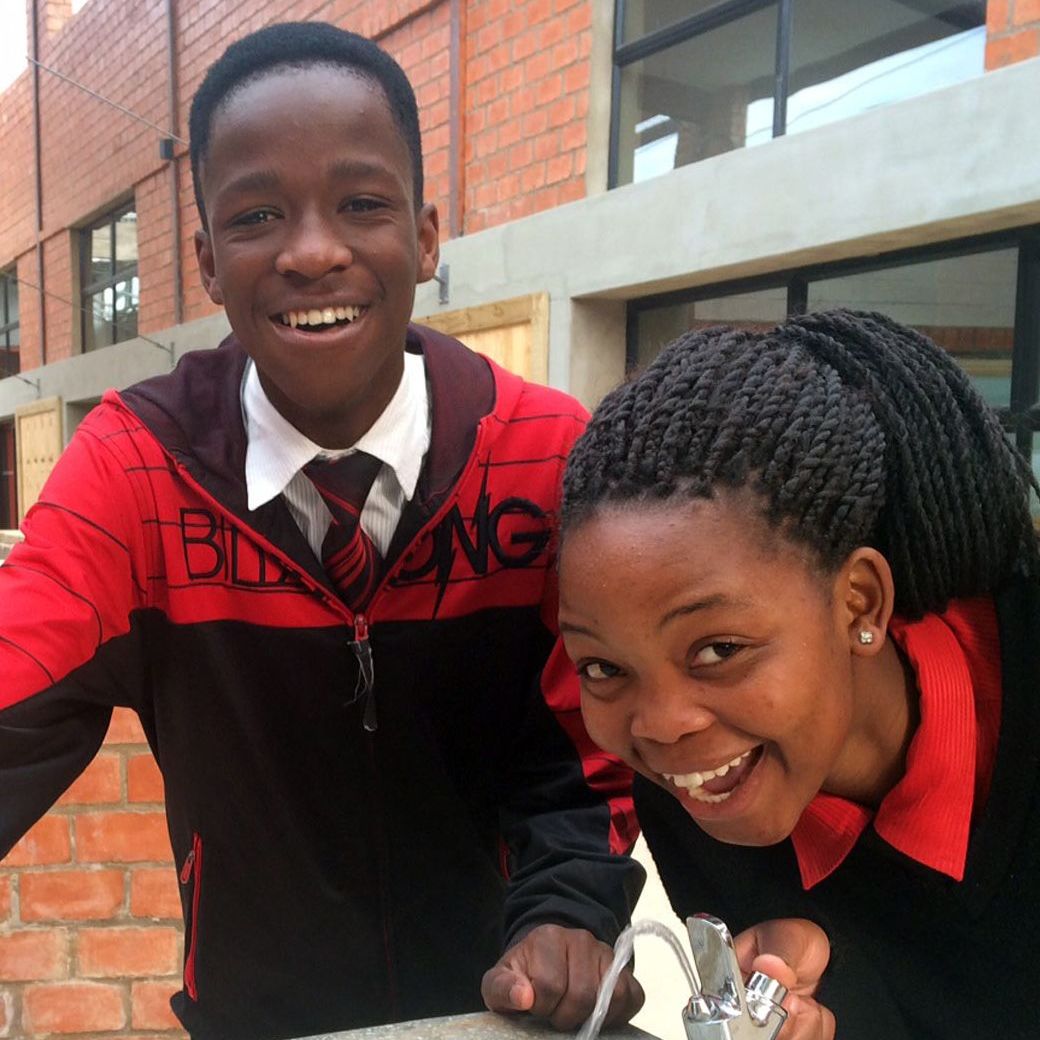 2022 Winter Projects
November 28, 2022
This season we give praise to new partnerships. Global Leadership Academy (GLA) in Jeffrey's Bay offers a first-world education to over 400 high schoolers. Over the last two years GLA has added global partners in the U.K. and Germany, offering multiple bachelor and master degree programs. GLA's purpose and passion is encouraging students and young adults to seek Jesus Christ in everything they do. 
Before Global Challenge began, their roots were established in missions, sending joint American and South African mission teams across the world to reach the unreached for Jesus. GLA's vision has taken them from sending international mission teams across Africa and a few small classrooms located in a mostly vacant shopping mall, to where they are today. Today, GLA is a privately-funded country leading academic campus in Jeffrey's Bay. GLA leads the region in academic performance and university placement opportunities. Students are disciplined with a strong emphasis on servant leadership and traveling missions programs are available for students with aptitude and a willingness to seek God through missions. 
As our hearts have been called to support the next generation of children in South Africa in receiving a first world Christian education, the VSA Committee has been called to serve missionally on the ground. In this newsletter we want to recognize Johann Grobler who has served with the VSA SA Committee since it was established. Johann has been involved with countless VSA initiatives over the years, running finances in the background and spending time directly with our mamas, teachers, orphans and students. He has been central to our ability to stay informed with the morale of our students at school and in their homes. Johann, also works full-time and leads his own local organization in Port Elizabeth, we are incredibly blessed to have him as part of the VSA family. 
VSA praises our long-standing education partners at ACA. In August, founder Gretel Olivier and Principal Rae Emslie were recipients of a clock and a trophy to commemorate ACA's 20th birthday. Nationally accredited AEE (Accelerated Education Enterprises) presented the gifts at an awards ceremony celebrating top-ranking schools across South Africa. From small beginnings of 10 learners, to over 100 learners today, the school has endured and grown from strength to strength. Alexandria Christian Academy strives daily to bring the Lord's light into the lives of the community and surrounding areas. 
We continue to give thanks and praise Jesus for our donors, who paid off ACA's note and completed the preschool addition to their facilities earlier this year. For more than 10 years, VSA has partnered with ACA, we celebrate their 20th anniversary and praise God for these momentous achievements and milestones.